Se filtra la lista de canciones del 'Where We Are Tour'
ES PERFECTA :)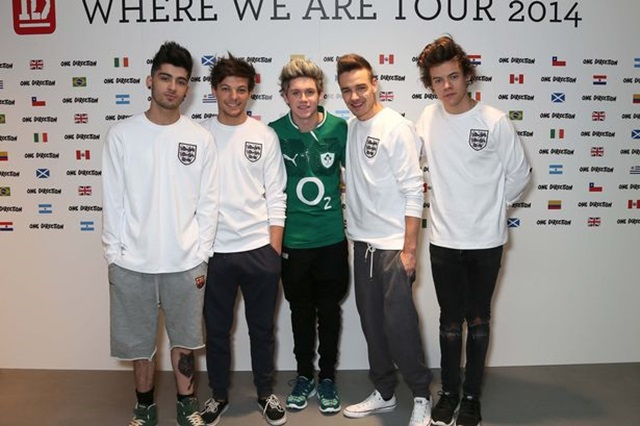 Buena noticia para las Directioners ya que se ha filtrado la lista de canciones de la gira 'Where We Are Tour', ¿será verdad?
Lo único extraño de la foto filtrada es que pone Columbia, ¿serán solo las canciones para el concierto en Colombia? Y otra duda es, ¿será verdad qué 5SOS cantará con los chicos en el escenario a la verdad? Eso será demasiada perfección junta.
Canciones de 5 Seconds Of Summer y One Direction en el Where We Are Tour

¡Confirmado: 'Where we are Tour' llegará a España!
Sea o no cierto, aquí dejamos la lista de canciones filtradas del 'Where We Are Tour', ¿crees que es verdad?
Introducción
Midnight Memories, Diana.
Bienvenida de los chicos
Why Don't We Go There, Strong, Happily, One Thing, Talk Dirty/Blurred Lines/Get Lucky mix, Little White Lies, Up All Night, Don't Forget Where You Belong, She Looks So Perfect (5SOS en el escenario).
Fan section A / Instagram videos
Better Than Words, Moments, C'mon C'mon, Kiss You, You & I, Story of My Life, Rock Me, Little Thing.
Fan section B / Interlude
Through The Dark, One Way or Another, Live While We're Young.
Encore
What Makes You Beautiful, Best Song Ever.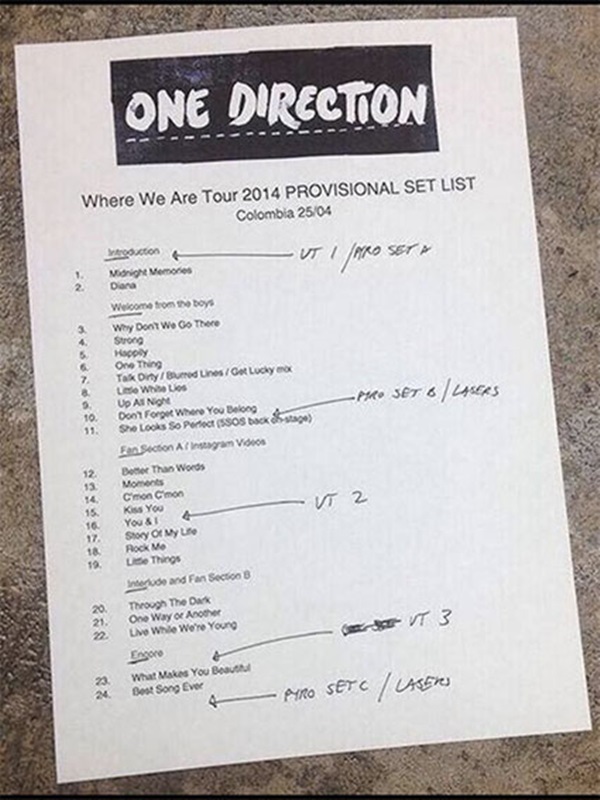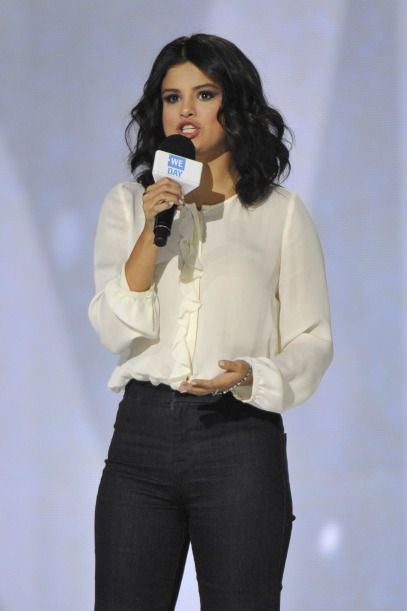 ⟩
Noticias relacionadas