El nuevo EP de Johnny Orlando 'It's Never Really Over'
NOVEDADES MUSICALES LISTAS PARA LA SEMANA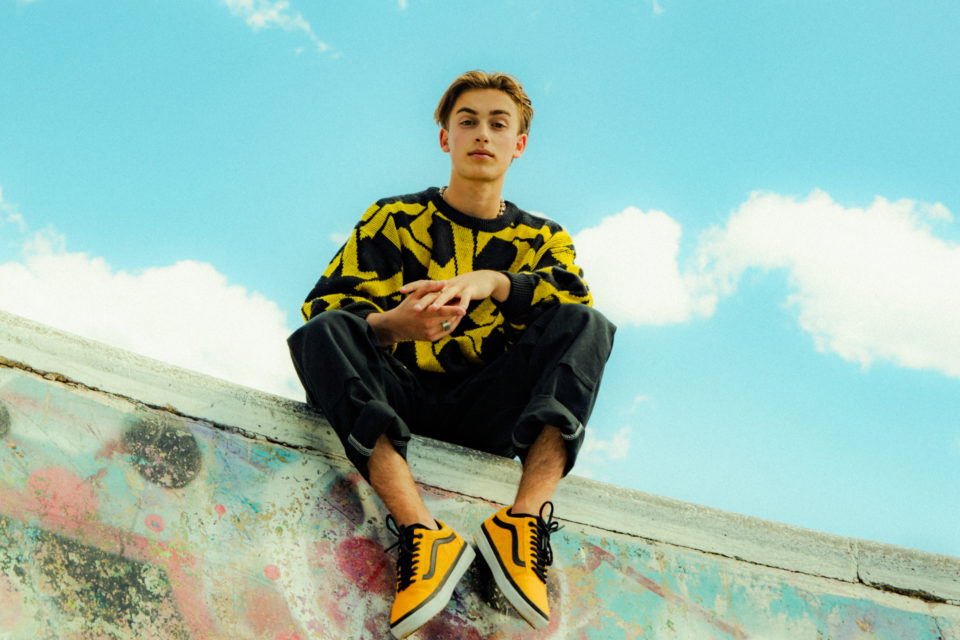 ¿Qué mejor manera de empezar el fin de semana que con música sin parar? El #NewMusicFriday de esta semana es súper emocionante porque algunos de nuestros artistas favoritos nos han bendecido con canciones, videos musicales, álbumes y más! Johnny Orlando entró en una nueva era con su EP de segundo año, que actúa como una carta de despedida a su inocencia infantil, Jacob Sartorius regresa con otro bop optimista (¿esperarías algo menos?!), y mucho más.¡Sigue desplazándote y prepárate para ver las últimas escuchas!Johnny Orlando - "It's Never Really Over" EP
Jacob Sartorius - "OVER U" Video musical
JXDN- "Tonight" (feat. iann dior) Lyric Video
El EP de Johnny Orlando 'It's Never Really Over', el de Jacob Sartorius 'Over U' Visual & More

Johnny Orlando anuncia una nueva era y se burla de su EP de segundo año 'It's Never Really Over'.
Carson Lueders - "Wonder" de Shawn Mendes Portada
Run The World - "Beautiful" Music Video
Piper Rockelle - "Bby I" Music Video
Ruel - Álbum "Luces brillantes, ojos rojos"
Sofia Carson - "Guess I'm a Liar" Music Video
Boys World - "Girlfriends" Music Video
Gunnar Gehl - "Want Me Back" Lyric Video
On The Outside - "Just Keep Driving" Video musical
Sophie Pecora - "Diablo"
Niki DeMar - "Bite of Me" Video musical
Ariana Grande - "Posiciones" Video musical
Riley Clemmons - "Healing" Music Video
VALE - "sin ti"
Cloe Wilder - "Llámame si me necesitas" Video musical
Jamie Miller - "Onto Something" Music Video
Lana Chalfoun - "Be Ok"
Pequeña mezcla - "Sweet Melody" Video musical
Lindsey Lomis - "¿Me ves?" Visualizador
Caroline Romano - "Traje de Poder"
John Lindahl - "Navidad de Cuarentena"