Dirige el álbum de debut del mundo, "It's Christmas Now" de JoJo Siwa, y más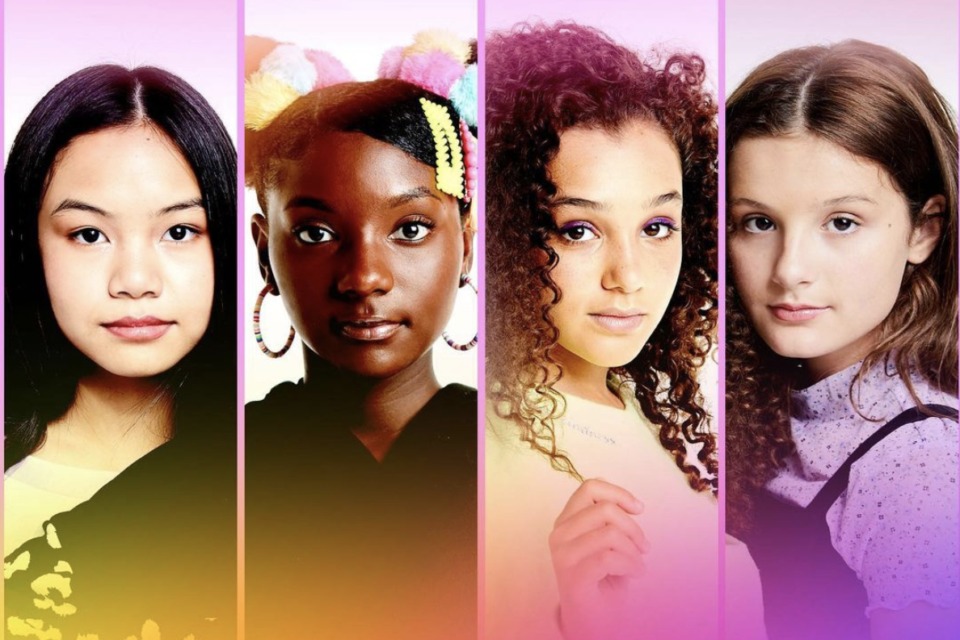 Si JoJo Siwa y Johnny Orlando dicen que es tiempo de vacaciones, entonces es TIEMPO. PARA. EL. VACACIONES.¡Justo cuando pensábamos que el viernes no podía ser más grande, lo fue gracias a nuestros artistas favoritos! Entre los éxitos navideños como "La última Navidad" de Johnny y el "High School Musical: El musical": La banda sonora de "The Series" y nuevos visuales como la actuación en vivo de "Fallin' (Adrenaline)". (que nos hace sentir y nos hace perdernos totalmente los conciertos en persona) y el romance de inspiración retro de Kenzie "Donuts" (que nos hace desear una hamburguesa jugosa y un delicioso batido), redondeamos algunos de los mejores bops de la semana.¡Sigue desplazándote para comenzar tu fin de semana con una nota alta!JoJo Siwa - "It's Christmas Now!" Music Video
Johnny Orlando - "Last Christmas"
¿Por qué no - "Fallin' (Adrenalina)" en vivo
Kenzie - "Donuts" (feat. Yung Bae) Music Video
Elenco de "HSMTMS" - "High School Musical: El musical: El especial de las vacaciones": La banda sonora"
Run The World, Jam Jr. - Álbum "Run The World"
Payton Moormeier - "No te vayas"
Sofia Carson - "Guess I'm a Liar" (Tracy Young Remix)
Chloe x Halle - "Sending My Love" (Spotify Single)
Salem Ilese - "Coke & Mentos" Music Video
Capitán Cortes - "Atascado en mi cabeza" (hazaña. AJ Mitchell)
Lil Xxel & R3HAB - IDK (Imperfecto) Music Video
Shawn Mendes, Justin Bieber - "Monster" Music Video
Bea Miller, Aminé - "Feel SometHing Different" Music Video
Victoria Anthony - "Respira bajo el agua" Video musical
Sophie Pecora - "Raise the Bar" EP
Kina - "Háblame de ti" (hazaña. Mishaal)
Sam Derosa - "La Medicina" Video Musical
Liddy Clark - "¿Oyes lo que yo oigo?"
Christian Leave - Bedache Music Video
BTS - "Life Goes On" Video musical
Powfu - "algunas aburridas historias de amor pt 5" Álbum
La Familia de Cantantes Sharpe - Una Navidad Familiar Sharp